CrossFit Inside Out – CrossFit
QOTD (Question of the day)
How often do you cook?

-We emphasize the importance of meal prepping, but what happens when you are not cooking your own meals?

-It is important to cook your own meals and stay consistent with it – that way you know exactly what's in your dishes and can prevent the added butter, oil, and sugar that will enhance flavor, but will boost calories.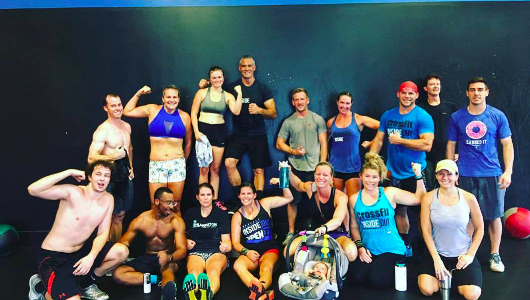 Warm-up
Dynamic Warm-up x 5:00

+

With an empty BB:

10 Sumo Deadlifts

10 BB Thrusters

20 Double Unders

10 BB Rows

20 Double Unders

10 Front Rack Reverse Lunges

20 Double Unders
2 Rounds of:

10 X-Band Walks Each Direction

15 Banded Goodmornings (squeeze glutes at top, hard)
Strength
Sumo Deadlift (1RM)
– Take 8-10 sets and work up to a 1RM.

– Beginners: 5 x 5. Adding weight if form permits.
Metcon
Slither (AMRAP – Rounds and Reps)
Slither

AMRAP 3:

7 Thrusters 75/55

7 Bar Facing Burpees

Rest 5:00 + Repeat

RX+: 95/65
Extra Credit Work
100 Banded Pull-Throughs

Reverse Crunch + Deadbug: 4 x 10